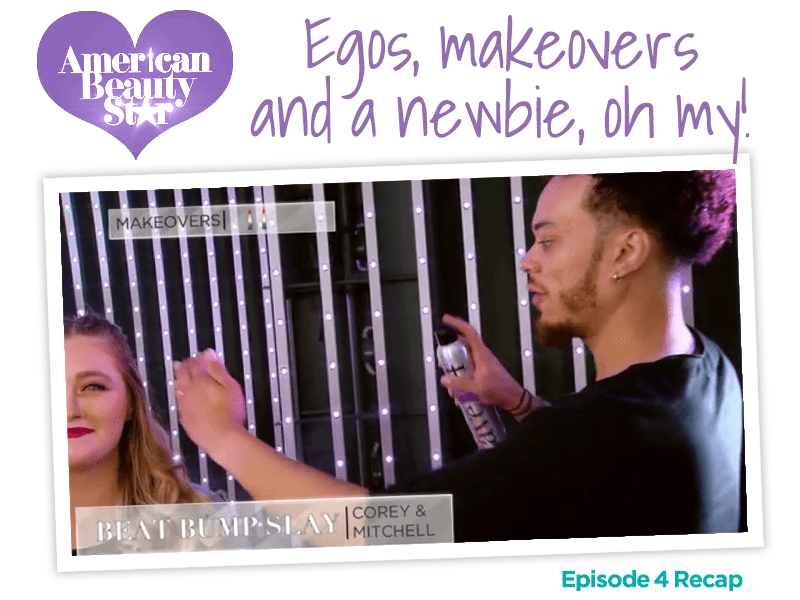 The final 8 had to work in pairs—with their rivals—to perform walk-in makeovers on location. When Jonny (@jonny.levi) steps in for the injured Tyme, tensions rise. Teams were given one hour to make over as many clients as possible without sacrificing the quality of their work and listening to their client's direction.
Fave Final Look: Team Beat Bump Slay (Mitchell @mmmmitchell & Corey @stylesbyhim) - The bold winged eyeliner with gorgeous crown braids and soft waves definitely gave us all the feels. Yessssss!!!
Fave Quote: "I will when I take the crown with my teammate though." ~Jonny's response to Sandy @sandypoirierofficial telling him he won't listen to him because he doesn't exist and just showed up. Oh snap, well put Jonny!
Fave LOL Moment: Team Azucar's (Andrew @andrewvelazquez_ & Danny @dannyjelacahair) interesting client that walked in a bit of a hot-mess Santa but wanted to walk out looking like a visionary. His post-makeover video was fantastic!
Fave Drama-rama Moment: John and Sandy's Team No Filter (you can say that again!) explanation/argument with the judges on why they didn't do make-up and how they failed to meet the challenge of the…challenge!!
Missed the hair-raising action? Visit mylifetime.com to watch full episodes and pick your faves or americanbeautystar.com for any and everything about the show and contestants.
All these makeovers on every-day people got us thinking, we're everyday people too so we're sharing some of our fave hair hacks with you. They're not only easy peasy lemon squeezy but will have you looking great with minimal time and effort. You're welcome! 
GYM CLASS HERO: Pre-workout spray Dirty To Flirty Dry Shampoo around your hairline. It will help soak up the sweat and totally salvage your blowout!
RIDE THE WAVE: No time to curl your whole head, no worries. Put your hair in a high pony and spray with Workable Wear Hairspray. Section hair into 4 pieces and curl with a curling iron. Take down the pony and BAM, instant waves! Finish with Texture Takeover for the ultimate tousled style.
MORNING BOOST: Revive slept in hair by using Vertical Volume on dry hair to quickly fit a pillow cowlick. Spray in roots and blast with a blow dryer for 20-30 seconds making sure to smooth out the cowlick. 
AFTERNOON DELIGHT: Hair falls flat by 3:00 pm? Flip your head over and blast all over with Texture Takeover to get those tired tresses WOKE just in time for happy hour.