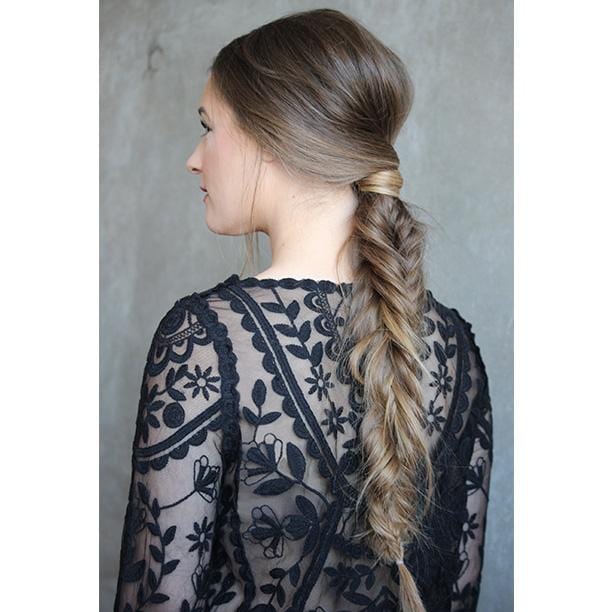 Need some Tuesday Transformation inspiration? Let's take this simple ponytail and give it a little texturizing love! See below what a few sprays of Texture Takeover can do.
Step 1: Secure hair in a low pony leaving one piece out to the side and spraying liberally with Texture Takeover Oomph Enhancing Hairspray.
Step 2: Wrap the hair left out around the pony and secure with a bobby pin.
Step 3: Separate pony in two and fishtail braid the first section pulling apart to widen the braid.
Step 4: Braid the other section and pull it apart as well.
Step 5: Spray again with Texture Takeover to give the braids grip and firmness without crunch.
Step 6: Twists braids together and secure with an elastic at the bottom.
Voila! Pull random pieces and customize your final look!